Who doesn't want to feel beautiful and safe in any situation? To achieve this, you don't need to get the latest beauty products or undergo the most expensive treatments: the first step is to accept and love yourself with your imperfections. Here, we suggest a series of tips for taking care of yourself, because to look good, you don't always need a physical transformation.
If we did a survey, the answer would probably be unanimous: we all want to be more and more beautiful . We know that we tend to look for the "defects" (rather, what we consider them) that make us feel insecure when in most cases they are not imprinted on the eyes of the rest. However, and despite making us unique, special and different from others, we don't pay much attention to the things we like most about ourselves, to our virtues.
Dominated by parameters and standards, we idealize a beauty that we consider perfect and unattainable, while being bombarded with images that represent what is supposedly beautiful or good. Television, fashion and even social networks like Instagram create in us an idea distorted what is happiness . They force us to compare ourselves with the rest, and we absorb a toxic message that convinces us we're not enough.
What makes us most valuable is that, although we know our weaknesses, we understand that they make us special and different and, above all, that none of them is serious or important enough to undermine our strengths. You must stop judging yourself and start treating yourself with love.
"How beautiful you are when you love yourself!" Have you heard this? It's loving yourself that makes us shine more. So, below, we explain what the trick is to being proud of yourself and loving everything that is part of you. Ready to take notes?
If you want to feel more beautiful, give yourself a whim to help her relax. Taking care of ourselves is important not only with regard to health, but in order to feel comfortable. So occasionally look for a time just for you, a detox time to be with you.
Here are 15 tips to feel more beautiful and safe
1. You are invincible
At this point, you will have understood that our advice has little to do with physical change, but with small details, attitudes, and personal care that, while they may seem insignificant, will help you feel more comfortable with yourself.
To feel beautiful, you must first be yourself. It may sound easy, but, on many occasions, our complex limits us, the fear of the opinion of others and the social constructions that dictate what is supposedly right do not allow us to show what we have inside.
Expressing yourself naturally is an excellent way to unleash our beauty and, above all, to feel invincible in front of our eyes and others. Beauty, in fact, has a lot to do with the attitude we adopt and the sensations we communicate, not just our physical appearance.
2. Identify your strengths
Be it your body, your face or your personality, we all have points that make us wonderful. You must know how to identify them and explore them to the fullest! In this way you will feel safe and by focusing on them you will gain confidence in yourself day after day.
To start with, make a list of the aspects you like most about your body and person. Once you have them down on paper, find out how you can make them shine to their fullest in your daily life. Improve your eyes with makeup, wear a skirt that defines your curves, or find a hobby to explore your creativity. Remembering the beauty in us and dedicating time every day helps us to feel more beautiful, creative, intelligent, comfortable and happy. It also encourages us to grow.
3. Find the style you are most comfortable with
More than physical appearance, what matters most to feel beautiful and confident is finding our own style and learning to communicate with objects, accessories, clothes and everything that allows you to talk about yourself.
Our image is a very important channel to express ourselves, talk about our personality, our feelings and our opinions . Plus, you're free to do whatever you want! You can have fun creating, innovating and playing with different styles to find your own personality, the style that you feel comfortable and free with. The most authentic and natural way to feel.
4. Drink two liters of water a day and choose a healthy diet
If you haven't already, it's a simple change that can have a big impact. While our attitude, the way we communicate with others, and our appearance are important if we are working with self-confidence, some positive changes are related to our daily well-being.
Drinking at least two liters of water a day and following a healthy diet, rich in fruits, vegetables and low in fat and sweet, is the way to show smooth, firm and hydrated skin. We encourage you to get tested for a month, we guarantee you'll notice the change right away: brighter skin, revitalized look and much, much more energy to conquer the world. If after a month you get these results, why not continue? You will feel lighter, freer, vital and powerful, and your body will thank you.
5. Sleep between 7 and 8 hours every day
Resting for at least 7 hours a day is essential for having energy during the day, showing luminous skin and being in good shape. And is that sleep is good for your health and also your beauty. A tired face, a result of lack of sleep and excessive tiredness, will make you feel weak. Therefore, adequate rest is the first thing you should introduce into your routine if you want to feel more beautiful. With a good sleep, you will look like a different person!
6. Treat your skin with a personalized beauty routine
To have a luminous face, there is another fundamental rule that you cannot ignore: take care of your skin and apply a daily routine suitable for you and your skin type. You should identify your skin's characteristics and problems (if any) and, depending on what you discover, choose the most suitable products, from cleansers and moisturizers to your makeup. The right creams can work wonders on our face so we can use the best version of ourselves.
So take care of your face morning and night, remember to apply scrubs periodically to cleanse and purify, and if you have fun you can try making homemade mask recipes with natural ingredients. These moments are ideal for relaxing, spending time with you and having fun.
7. Remove your makeup every night!
Just as important as the previous point is what comes next: never forget to take off your makeup before bed! Not removing makeup particles and pollution and not repairing the damage that the skin suffers from external agents is a very harmful habit for the epidermis which, in the long term, can suffer irreparable damage and cover the skin's natural beauty.
It will feel monotonous, tiring and stressful. A little trick to avoid laziness is to get used to removing your makeup as soon as you get home without waiting for the moment right before bed.
8. Well-groomed hands
It is said of the hands that they are the introductory letter with which we show ourselves to others. Therefore, taking good care of them will make you feel comfortable when it comes to meeting people and getting to know yourself. Choose a nail polish that you like and feel comfortable with, but try to choose nail polish that won't go bad too quickly. There needs to be a bright and striking color, the color nudes are also a hit. It all depends on what look you choose, what you want to express, and what tones you're most comfortable with. Choose the shades and nuances you like and with different colors. Daring is so much fun!
9. Wear clothes that make you comfortable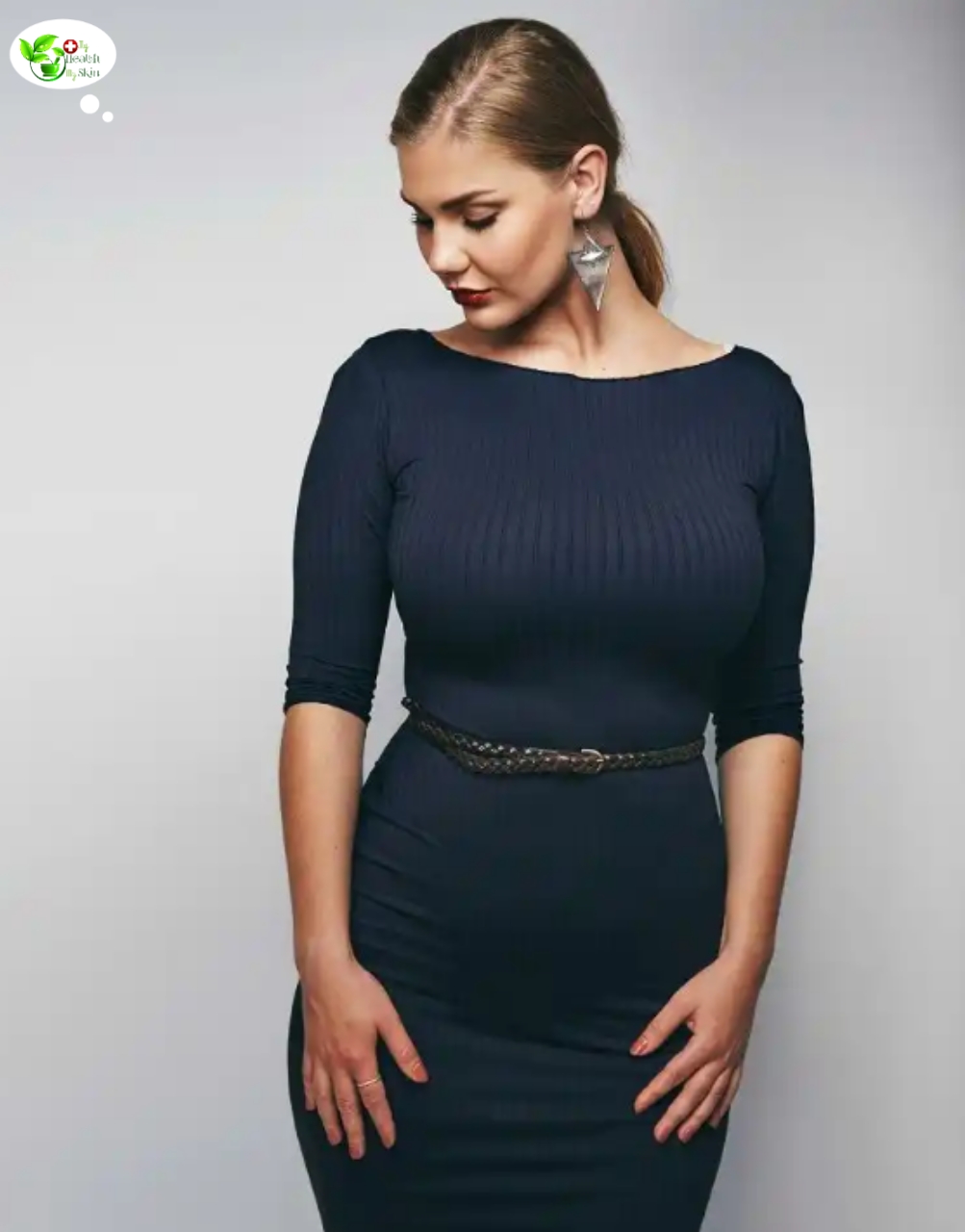 Wearing clothes that enhance your shape and make you feel comfortable is a basic rule that we must apply at all times and under all circumstances. How often do we feel uncomfortable with an item of clothing? When we wear something that we don't like and that doesn't make us feel comfortable, we feel like we're in disguise.
So it's not about following fashion, but about choosing the clothes and the style that makes you feel good , that makes you feel beautiful. There are no rules to follow, you just need to listen to the sensations the clothes cause in you, which makes you feel powerful.
10. Choose a hairstyle and makeup that enhances your beauty
A make-up tailored for you, tailored to your skin tone, and a haircut that enhances your strengths will bring out the full potential you have inside. Makeup and hair are two very powerful tools that we can use to take advantage of our natural beauty, just make the right decisions! To achieve this, we need to take into account the shape of the face , the skin and hair tone (although we can change the latter if we want) and the hair type.
Warm and bronze tones are very favorable to tanned or black skin, and cool, bluish and pastel tones are ideal for fair skin. A look of beauty that you are comfortable with will make you feel powerful because there are no rules : big nose, thin lips or rounded chin are complex, with good makeup, you can stop seeing them as defects. And it's only you who considers them such a thing. Leave the complexes behind! All face types and all features are beautiful, just find a way to feel more comfortable with them.
You can consult experts or simply get inspired by their creativity to find the makeup that best suits you. Your only mission is to feel good about yourself and look even prettier.
As with makeup, a hairstyle that suits you is essential to improve your face and be happy with your appearance. The first thing to keep in mind is the shape of the face and then the type of cut and hairstyle that best suits your characteristics.
For example, if you have a rounded face and want a more elongated shape, it's best to avoid bangs. Even so, remember: there are no rules . In fact, there are famous women who choose to emphasize these traits, like Sarah Jessica Parker, who has no intention of hiding the elongated shape of her face, on the contrary: she chose her long hair parted in the middle. It all depends on you and your taste, the most important thing is that you feel comfortable and love the image that the mirror returns.
11. Choose a perfume you like
A drop of perfume is perfect to complete your look. Wearing a perfume we like helps us feel comfortable with our appearance and our overall presence . Besides, it's fun to choose which perfume best suits our personality. Still, be careful not to overdo it: a few drops are enough to make you more fascinating.
12. Express your personality with clothes, makeup and accessories
It is important (and very beneficial) that our aspect speaks of us. It is also a way for us to make ourselves known to others and to show ourselves open to the rest. We can talk about our personality through a vintage hair band, red lipstick, ethnic bracelets or a retro dress.
You don't have to be afraid to take risks with your image and appearance: use them as tools so that people can get to know you. Taking care of your appearance and thinking about details is a great way to express your personality and become a person full of charm and self-confidence.
13. Observe your posture and attitude
Notice how you walk, how you move, and how you present yourself to people. Do you have your shoulders slumped or your back hunched? The way we express ourselves with our bodies says a lot about us and how we feel, and a wrong posture shows that we are very insecure. So such a basic change in your routine can help you see things differently.
Lift your chin and lift your shoulders. Walking safely and with a straight back indicates that you are a strong, secure, and powerful person. And don't worry if you still don't have all the confidence you should have: believing in yourself and taking care of our self-esteem is a path that requires many steps, but success is guaranteed and always worth it. It's the best gift you can give yourself .
14. Give yourself little whims
Allowing a whim from time to time is not bad. And it's not just about material 'rewards', but about giving yourself small pleasures. If you feel like staying home despite having signed up for a social engagement, do so. Respect and listen to what your body asks, it is essential to feel good about yourself. You must learn to spend quality time with yourself, don't be afraid to be alone!
This "personal gift" can also be in the form of ice cream, a small piece of jewelry, a massage, or simply an entire afternoon to read, walk or listen to music. And then, in addition to being relaxed, you'll feel more beautiful inside and out.
15. Surround yourself with people who appreciate and respect you
The environment around you is also important. Choose to be around people who appreciate you, value you, love you, and make you feel comfortable. Often, not feeling beautiful or comfortable with ourselves has a lot to do with the relationships we have with others or with how others influence us with their own attitudes. The pessimism of others can turn it off! So choose to be with people who make you grow, who support you, respect you and fill you with love. You will notice how the calm provided by others helps you feel more comfortable with yourself, prettier and brighter.