In this post we'll talk about, how you can get a glowing skin at home with tomato facial with this step by step process.
Y'all must be missing those relaxing facial sessions (facial cleanse, exfoliation and purifying mask) at your favourite spa.
However, if you haven't started paying attention to your skin yet then this is your time!
If you are missing that natural and youthful glow on your skin then, its time you feed luxuriously your skin with a homemade facial.
Also Read: Tomato mask to remove Pimples and Skin blemishes
You need tomatoes and a few other natural ingredients! So, no worries if you don't have a facial kit.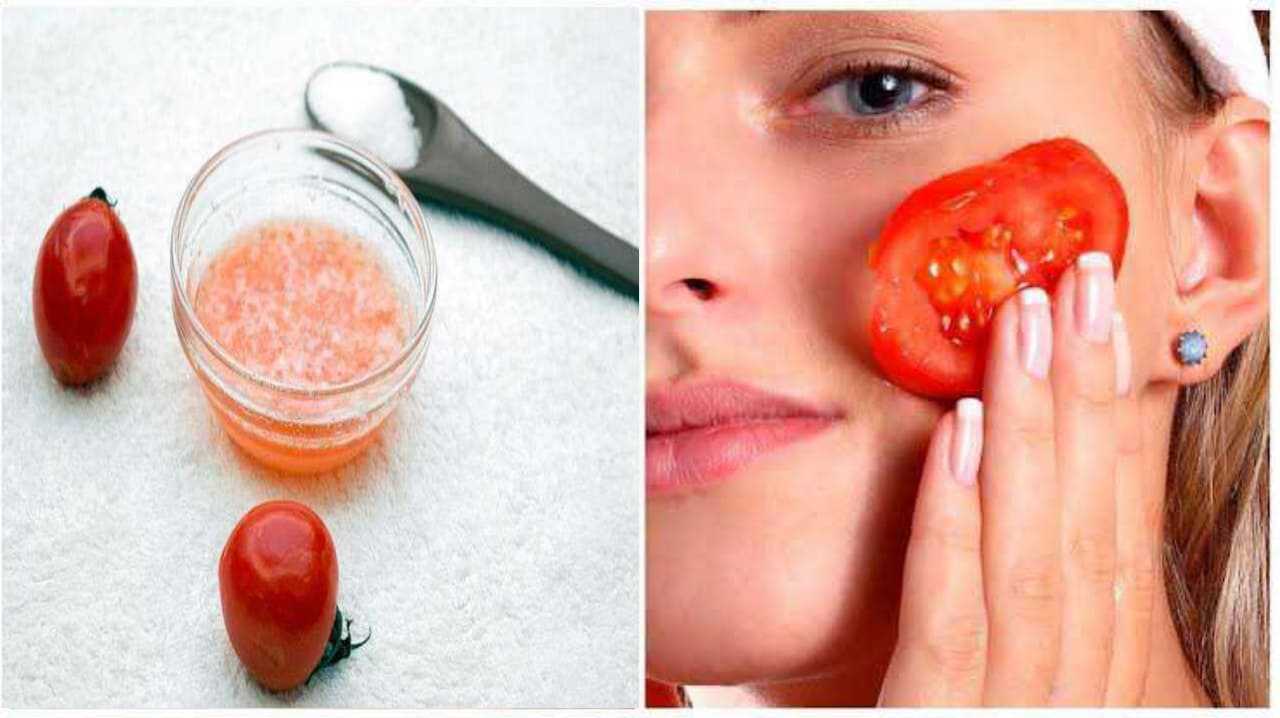 Tomatoes are great for your skin health. They are packed with antioxidants that can completely transform your skin. Tomatoes have some amazing benefits for your skin like:
Prevent skin damage,
Increase collage production,
Remove dead skin cells,
Moisturises skin,
Packed with vitamin C,
Reduce sunburns,
Soothe inflammation,
Have anti-inflammatory properties,
Give youthful skin.
Download Free Skin Care Ebook
How To Do Tomato Facial To Get Glowing Skin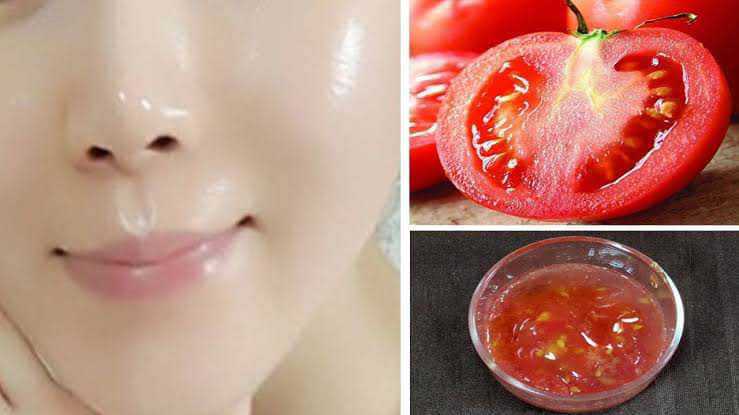 Cleanse Face Diy
Begin the tomato facial with a cleanser. It is important to cleanse your face well and clear any dirt and oil present in the skin.
For this, you need 1 tomato and some raw milk.
Squeeze out some tomato juice and add 1 tsp raw milk to it.
Using a cotton ball, apply this cleanser all over your face and neck.
Keep it for 5-10 minutes and then wash.
Scrub Off Dead Skin Cells Diy
Next you need to exfoliate your skin and wash off all the dead skin cells.
To prepare homemade tomato scrub, you need:
2 tsp sugar,
1 tsp tomato puree, and some honey
In a bowl, add all the ingredients and apply all over your face and neck.

Massage well. Both honey and sugar work well to exfoliate your skin.

Sugar helps in unclogging the pores and clears all the impurities from your face.
On the other hand, honey moisturises and brightens your skin.
Steam Diy
After you scrub your face, it is necessary to give your skin some steam.
This helps your skin breathe. Steaming is also important to detoxify your skin.
You May Also Be Interested In:
Tomato Face Pack Diy
How to get the glow with tomato face pack? Tomatoes can help you get glowing, fair skin.
The last step is applying a tomato face pack. To prepare this face pack, see what you need:
1 tsp tomato puree,
Lemon juice,
1 tsp sandalwood powder.
Directions:
In a bowl, mix all the ingredients well and rub all over face and neck. Allow for 15 minutes and wash it off with cold water.
This homemade tomato facial

is the perfect skincare routine for glowing, bright skin. After finishing all the steps of this tomato facial, apply some rose water and moisturiser.

You can do this facial once in 7 days for the best results. It helps in removing blackheads

and

whiteheads

.
It also helps you get rid of any dark spots or pigmentation on your face. If you have acne prone skin or you have oily skin, then also this tomato facial will work perfectly for you.
Download Free Skin Care Ebook Below:
If you want to read more articles similar to how to do tomato facial to get glowing skin, we recommend you visit our All Remedies category. Share on your social networks and stay tuned for upcoming articles.