A pregnant Nigerian woman has caused a buzz online after showing off her long baby bump.
The heartwarming video posted by @viccylucy0 showed the expectant mother holding her big baby bump and swinging it from one side to the other.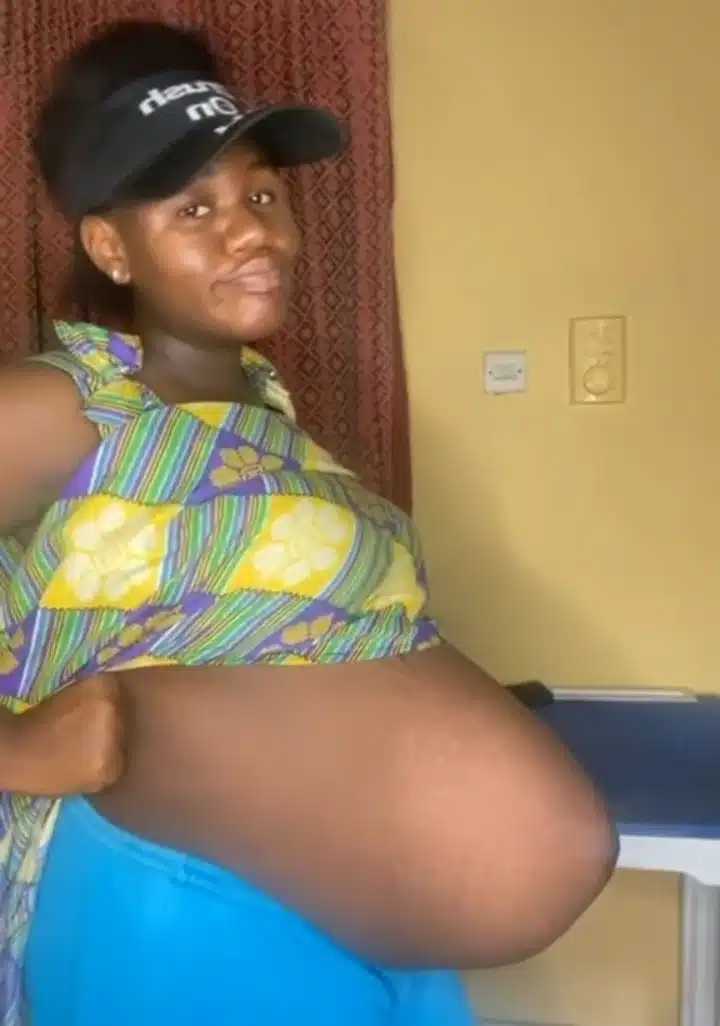 She raised her dress to showcase her big belly which stunned netizens that believe she might be pregnant with triplets.
TikTok users quickly observed how her baby bump looked different and bigger than what they usually saw.
While flaunting her big belly, a little child came around and started touching her to the admiration of netizens.
TikTok users took to the comments section to ask her if she was expecting more than one baby due to the size of her belly.
Watch the video below:
In other news, a touching video shows an excited mother over the moon as she danced with her twin babies shortly after birth.
In the video, the woman was fully dressed in fine attire as she danced sweetly with the twin babies.
Netizens have reacted massively to the heartwarming video with many people congratulating her for the blessing.
You may also be interested in:
How To Have Sex To Get Pregnant
While some netizens wished to also give birth to twins, others gushed over the woman's happiness and joy which radiated in the clip.