Let's talk about healing ointments? Everyone at some point needed one, right? – whether it's because of a burn, a freshly done tattoo, a surgical incision, or a wound.
Follow this article and learn about the top best ointment to heal wounds, how to use them correctly and where to buy them. Check out!
What Are Healing Ointments?
Healing ointments are a great way to speed up the healing process of various types of wounds, as they help skin cells to recover faster, being a good option to treat wounds caused by surgery, blows or burns, for example:
Usually, the use of this type of ointment also helps to prevent infections, as they prevent the proliferation of microorganisms, close the skin faster, reduce pain and prevent the formation of ugly scars.
However, ointments should only be used under the guidance of a doctor or nurse because, some have substances such as antibiotics or anti-inflammatories that should not be used on all types of wounds, and therefore, can worsen the wound if are misused.
Although all of them serve to heal and heal, there are some precautions that must be observed depending on the purpose.
A healing ointment for burns will not have the same composition as an ointment to apply after getting a tattoo, for example.
Let's see what types of healing ointments exist, as well as the main brands as well.
Well-known Healing Ointments
1. Hipoglos
Ointments that contain zinc are excellent healing ointments for wounds such as cuts and abrasions, and are also great for rashes and skin irritations.
Usually, zinc ointment is found together with other medicines, such as the antifungal Nystatin with zinc oxide or also in the formula of ointments for diaper rash such as Hipoglós.
How Of Use
Hipoglós should be applied under properly cleansed and dry skin. Apply a good amount of the ointment and massage the scar area several times a day or as directed by your doctor.
2. Neosporin
Usually healing ointmentsfor cuts in the skin contain antibiotics in their composition in order to prevent infections.
These types of ointment should also be used on abrasions and scarring after surgical procedures. As an example we have Neosporin and Polysporin.
How Of Use
Neosporin ointment should be used 1 to 3 times a day on properly cleansed and dry skin.
As it is an antibiotic, it is recommended to carefully read the indications on the ointment leaflet and strictly follow all medical recommendations.
A small amount should be applied, enough to spread over the scar, without leaving excess around it.
3. Aloe Vera
Aloe vera ointment is widely used to treat skin problems in general. It is an excellent ointment for healing burns and open wounds.
It is also possible to use the gel extracted directly from the inside of the aloe leaf and apply it to the skin.
How Of Use
Because it has a low risk of side effects, creams and ointments that contain Aloe vera can be used several times a day directly on the wound or scar.
However, three daily applications are sufficient. Always clean the area well before application.
4. Cortisone
Ointments that contain cortisone are excellent healing ointments, as they act as anti-inflammatories, protect against infection, and act against most abrasions, cuts and skin irritations.
There are cortisone healing ointments with different concentrations.
The optimal concentration for your skin and scar must be pre-determined by a doctor through a prescription.
How Of Use
It is convenient to use a very thin layer of the ointment on the injured area once a day.
In more severe cases, it may be necessary to apply twice, but always under medical supervision, as corticosteroids, such as cortisone, can cause undesirable adverse effects.
5. Fibrase
Fibrase is an excellent ointment for treating skin lesions that are infected, or that can be more easily infected, such as burns, wounds, and varicose ulcers.
It has a combination of anti-inflammatory effect and bactericidal action that prevents the proliferation of bacteria.
How Of Use
According to the package insert, Fibrase should be applied topically at least once a day or every 6 or 8 hours, depending on the severity of the injury and with the proper medical recommendations. Just apply a small layer of the ointment on the scar and spread it well.
6. Collagenase
Collagenase is an excellent healing ointment for varicose ulcer. In addition, it can be used to treat cracks in the skin and other types of wounds.
Its healing effect is surprising, as it promotes a deep cleaning of the injured area, removing dead tissue or crusts quickly.
In addition, it breaks down collagen at the site of injury in order to stimulate the formation of new tissue at the site.
How Of Use
For the result to be satisfactory, apply a generous layer of the ointment over the lesion, using an amount sufficient to obtain a thickness of approximately 2 mm, at least once a day or as directed by your doctor.
In case of varicose ulcers, it is recommended to use a bandage that compresses the area to accelerate the healing process.
7. Nebacetin
Nebacetin is a healing ointment, and is excellent for preventing infections, as it has an antibiotic effect as it contains bacitracin and neomycin.
It is highly recommended by doctors in general, as it promotes fast and safe healing.
How Of Use
The ointment should be used 2 to 5 times a day, directly on the properly cleaned and dried lesion.
Because it contains antibiotics in its composition, the ointment should not be used for more than 10 days without the supervision of a doctor.
8. Bepantol
Bepantol is one of the most used ointments for piercings such as piercings. It is also one of the most prescribed by tattoo artists to help with tattoo healing. It can also be used in the treatment of wounds, cracks and rashes.
How Of Use
The ointment should be applied 1 to 4 times a day to the tattoo or skin lesion site to promote faster healing.
9. Cicatricure
Cicatricure is one of the most popular healing ointments on the market. It accelerates healing and stimulates skin regeneration. It also improves the appearance and texture of injured skin.
How Of Use
The ointment can be applied up to 3 times a day directly on the scar. Treatment usually lasts around 2 months.
10. Kelo-Cote
Kelo-Cote is a healing ointment generally used in the post usury iCal period to treat scars resulting from the procedure. In addition to preventing the formation of keloids, this ointment can also be used to treat burns and other skin injuries.
How Of Use
The use must be made in accordance with the medical guidelines or with the information contained in the product's package insert.
General recommendations are to apply Kelo-cote 2 times a day for a period of 1 to 2 months to promote good healing.
It is recommended to apply Kelo-Cote 2 times a day for a period of 1 to 2 months to obtain a good healing or according to medical guidelines.
11. Cicalfate
Cicalfate is a healing and bactericidal ointment that promotes faster regeneration of injured skin and also prevents the proliferation of bacteria in the area.
How Of Use
According to the manufacturer, it is recommended to apply the product in circular motions, 1 or 2 times a day in the scar region, which must be properly clean and dry.
12. Cicatrizam
Cicatrizam is an ointment similar to Nebacetin and contains antibiotics such as Neomycin and Bacitracin. It promotes the regeneration of injured tissue and prevents infections.
How Of Use
The ointment is used 1 to 2 times a day in small amounts, as directed by a doctor.
Tips To Avoid Ugly Scar
We know that healing is a natural process that happens when the skin repairs itself, for example, after a cut or scrape.
They occur when the outer layer of skin, the epidermis, is cut and the lesion extends into the dermis. The organism is not able to replace the destroyed tissue in the same way.
Instead, the wound is "repaired" with connective tissue: in order to heal the wound or injury, the body produces an increased amount of collagen to repair the damaged skin tissue.
Collagen serves to "bond" the damaged skin, helping to close and heal the area.
As soon as you have a small wound or scratch, the body will start the healing process.
Even after the wound heals, the body continues to send collagen directly, which results in changes in size and shape over time.
The resulting scar does not have good blood circulation, is sometimes uneven and less elastic.
Sometimes scars can be raised, what we call hypertrophic scars, or have a sunken appearance, depending on the damage done to the underlying layers of skin and tissue. In addition, they have possible variations in color.
How Does The Treatment Work?
The Best Way To Treat A Wound And Prevent Scarring
Leaving wounds uncovered or using simple dressings and bandages often leads to the formation of a crust that can lead to unsightly scars.
Today, a lot can be done to ensure a speedy recovery if you've had a minor injury to your skin – all thanks to new technologies and medical knowledge. Be smart and make the best of this scientific knowledge.
You May Also Like:
Advanced wound healing – with wet wound healing. The best way to treat a wound is to keep it covered with a bandage and a suitable healing ointment that provides moist conditions at all times during healing. Why is it better than letting the skin heal in the air?
It will speed up skin repair.
It will prevent the formation of crusts.
Because it will keep the wound flexible.
Because it will reduce the risk of scarring and ensure better healing.
Because it's skin friendly.
Several studies have shown that moist wound healing helps prevent scarring and is a cutting-edge technology used in hospitals around the world by recreating the natural moist healing environment that the skin needs to repair itself.
Wound Healing In A Humid Environment Is The Ideal Treatment To Repair The Skin, Because…
Provides a moist environment so that crusting does not occur, allowing cells to move and divide faster.
Promotes healing up to 50% faster.
It improves the overall healing process as it keeps the wound moist, the skin flexible and pain-free when moving.
It has been proven to reduce the risk of scarring, leading to a better aesthetic result after minor injuries (even after minor operations or mole removal.)
Prevention
It is not easy to avoid minor injuries and scratches. Mishandle a kitchen knife and before you know it you are bleeding. So, pay attention to the following tips:
When using sharp tools, be especially careful and, if necessary, wear protective equipment.
In the kitchen, cut food from a safe distance and remember that sharp knives are actually less dangerous than other knives as they go through food more smoothly.
Hand the scissors with the sharp edges away from the person you are handing them to.
It's not possible to avoid all cuts and scrapes, so make sure you have a stocked first-aid kit at home.
Do not remove scabs from scars. Immediately after a cut or scrape, the body begins to heal the wound. White blood cells attack infection-causing bacteria. Red blood cells, fibrin and platelets create a clot over the wound and the scab forms quickly. By removing the scab, you can not only reopen the wound and introduce bacteria, it can also create a bigger scar.
Always see a doctor if the wound is deep, bleeding, or shows signs of infection such as redness, swelling, or heat.
Also seek medical help if you are unable to clean the wound properly.
If you have diabetes, you should take special care of the wound. Always discuss all your concerns with your doctor and/or podiatrist, even for the treatment of minor skin wounds – especially on the feet.
Please note that none of the above tips or recommendations are a substitute for medical advice.
Carefully read the instructions for use on the product packaging. Important: Consult a healthcare professional if you are uncertain about the correct treatment of the wound.
The information provided through this website should not be used to diagnose or treat a health problem or illness.
It is not a substitute for professional care or advice. If you have or suspect a health problem, you should consult your doctor.
Never dismiss medical advice or delay seeking it because of something you read on this site.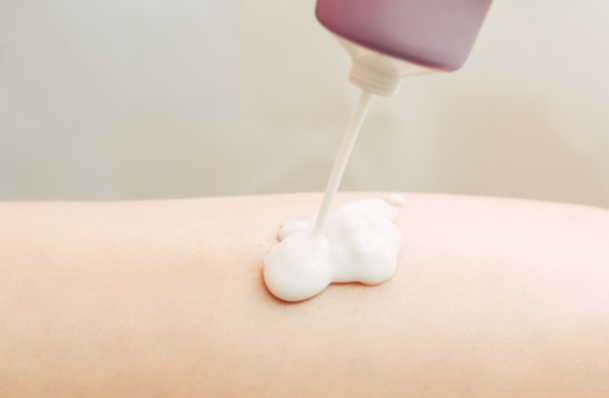 Where To Buy The Top Healing Ointments?
Now, you have learned about the best ointments to heal wounds and how to apply them. You can buy them at your local pharmaceutical store or as well search for the best prices at walmart online shop. And if you have any other questions about it, leave it in the comments box below and we will be happy to help you!
If you want to read more articles similar to top 12 best healing ointments and how to use them, we recommend you visit our  Beauty & Skin Care category. Share on your social networks and stay tuned for upcoming articles.
Have You Tried Which Of These Best Healing Ointments? Which Once Brought The Best Results? Comment Below!