Are you a 40 Seconds man? Well, it's a common problem. Erectile dysfunction (ED) is a health condition every man will have to battle with in the course of their lives and I guess local men have found individual solution that will make them last longer in bed and satisfy their women sexually.
What is Erectile Dysfunction
Erectile dysfunction (Erectile D) is the inability to get and keep an erection firm enough for sexual intercourse. Estimates suggest that one of every 10 men will suffer from Erectile D at some point during his lifetime.
It is important to understand that in most cases, Erectile D is a symptom of another, underlying problem. Erectile D is not considered normal at any age, and may be associated with other problems that interfere with sexual intercourse, such as lack of desire and problems with orgasm and ejaculation.
What is the main cause of Erectile Dysfunction?
The main causes of erectile dysfunction may be as result of health conditions, particularly diabetes or heart conditions. Tobacco use, which restricts blood flow to veins and arteries, may; over time cause chronic medical conditions that lead to erectile dysfunction. Being overweight, especially if you're obese.
Signs of Erectile Dysfunction
How do you know you have Erectile Dysfunction?
Your ability to become aroused is a complicated process.
Your emotions, brain, hormones, nerves, blood vessels, and muscles all play an intricate part in male arousal.
When any of these pieces aren't in line, it can cause some kind of dysfunction.
Read Also: Effective Treatment Package For Infertility In Men And Women With No Side Effects – 100% Organic
It's also important to remember that your mental health plays as much a part of your sexual ability as your physical health. Stress and other mental health concerns can cause or make erectile dysfunction worse.
Minor health problems may slow your sexual response, but the accompanying anxiety that comes with the slow sexual response can shut things down entirely.
Occasional, or intermittent, sexual problems don't necessarily point to erectile dysfunction. But you may be dealing with erectile dysfunction when the following symptoms are persistent:
Reduced desire for sex
Inability to maintain an erection
Inability to get an erection
Risk Factors
Who's at risk for erectile dysfunction?
You may be at a greater risk for erectile dysfunction if you:
Use tobacco
Use drugs and alcohol
Are overweight
Are undergoing medical treatment such as radiation treatment for cancer
Are taking medications such as antihistamines, high blood pressure medications, or antidepressants
Are getting older
Have a psychological condition like anxiety, depression, or stress
Have an injury that might damage the nerves or arteries that contribute to erections
Suffer from medical conditions such as a heart disease or diabetes
How common is Erectile Dysfunction?
Approximately one in 10 adult males will suffer from Erectile D on a long-term basis. Many men do experience occasional failure to achieve erection, which can occur for a variety of reasons, such as drinking too much alcohol, stress, relationship problems, or from being extremely tired.
The failure to get an erection less than 20% of the time is not unusual and typically does not require treatment. However, the failure to achieve an erection more than 50% of the time generally means that there is a problem and treatment is needed.
Erectile D does not have to be a part of getting older. While it is true that some older men may need more stimulation, they should still be able to achieve an erection and enjoy intercourse.
Read Also: How To Last Long On Bed In Nigeria
What is Manpower Drugs
Manpower drugs means Local drugs Nigerian men use to delay ejaculation and sustain erection.
I interviewed more than a hundred men across the federation and these are the different local man power that most men use to delay ejaculation.
These men told me in confidence that after taking these local herbs, foods or drinks, it boost their libido, increases their confidence and they can have sex for about 4 to 8 hours without stop. This article explores the following question;
Types of manpower drugs
Yoruba herbs for manpower
Man power drinks in Nigeria
Libido boosters in nigeria
Man power medicine name in nigeria
Manpower drugs in lagos
Hausa medicine for manpower
Names of Manpower Drugs in Nigeria
Here are the Names of local manpower drugs to delay quick ejaculation and weak erection:
1. Bitter Kola
2. Garlic
3. Gingko biloba
4. Roots soaked in liquor
5. Dapoxetine (for the sophisticated men)
6. Alomo Bitters
7. Orijin Bitters
8. Opa Eyin
9. Ogidiga
10. Wiper Bitters
11. Edges Bitters
12. Agbara Bitters
13. Osomo Bitters
14. Scoogies
15. Ibile Bitters
16. Agra Appiah Bitters
17. Monkey shoulder
18. Monkey tail
19. Indian hemp
20. Baby oku small whiskey
21. Kasapreko (from Ghana) barks and roots
22. Man Power
23. Bazooka
24. Bajinatu
25. Tadalafil
26. Sidenafil
27. Bulldozer
28. Kparaga
29. Kerewa
30. Kogbebe
31. Koboko
32. Dadubule
33. Apoko
34. Gallant
35. Pasa Bitters
36. Orimalu
37. Durosoke
38. Coconut water
39. Coffee
40. Chocolate
41. Nutmeg
42. Tropical almond (Terminalia catappa)
43. Goat head (Tribulus terrestris)
44. Fadogia agrestis (bakin gagai in Hausa)
45. Velvet bean or Cowhage (Mucuna pruriens, werepe in Yoruba and agbala in Ibo)
46. Date palm (Phoenix dactylifera, dabino in Hausa)
47. Cattle stick or poor man's candle (Carpolobia lutea). Carpolobia lutea, commonly called cattle stick or poor man's candle belongs to the plant family polygalaceae.
48. The common names, which the plant is known include cattle stick (English), Abekpok Ibuhu (Eket), Ikpafum, Ndiyan, Nyayanga (Ibibio), Agba or Angalagala (Igbo) and Egbo oshunshun (Yoruba).
49. Adonko
50. Mudet
51. Kolaq
52. Erik she
53. Black Wood
54. Bajinotu Poka
55. Kogbebe
56. Dadubule
57. Baby Oku
58. Action bitters
59. Alomo bitters
60. Viagra
61. Kunun drink
62. Tiger nuts ( Tiger Nut, known as Aya in Hausa, Ofio in Yoruba, Aki Hausa in Igbo and Hausa's groundnut in Pidgin
63. Tiger nut drink
64. Dry gin
65. Palm wine
66. Small stout
67. Tramadol (illegal)
68. Benyllin (illegal)
69. Beer (different types)
70. Kayan Maza
71. Kayan mata
72. Avocado pear
73. Guguru and Ekpa (dry roasted corn and groundnut
74. Burantashi
75. Groundnut
76. Watermelon
77. Banana
78. Alomo mixed with milk
79. Kunu mixed with tiger nuts
80. Origin
81. Yoyo bitters
82. Red wine
83. Honeyhill
84. Orijin
85. Babeje bitters
86.NURISHER
This product will provide solution for;
✓ Sperm boost in men
✓ Weak erection,
✓Impotence,
✓ Quick ejaculation
✓ Improves sperm motility and sperm morphology
✓Improves infertility problems in men
✓Combined with D3 Organic to treat prostrate etc.
Nurisher supplement is a product of Nature's Renaissance International (NRI). Check out: Benefits of Joining Nature's Renaissance International
To buy nurisher: call / whatsapp 09125871279
87. Lime
88. Honey
89. Aloe Vera herbal
90. Moringa
91. Turmeric
92. Coconut
93. Dates
94. A concoction of Tigernut, dates and coconut
95. Ruzu black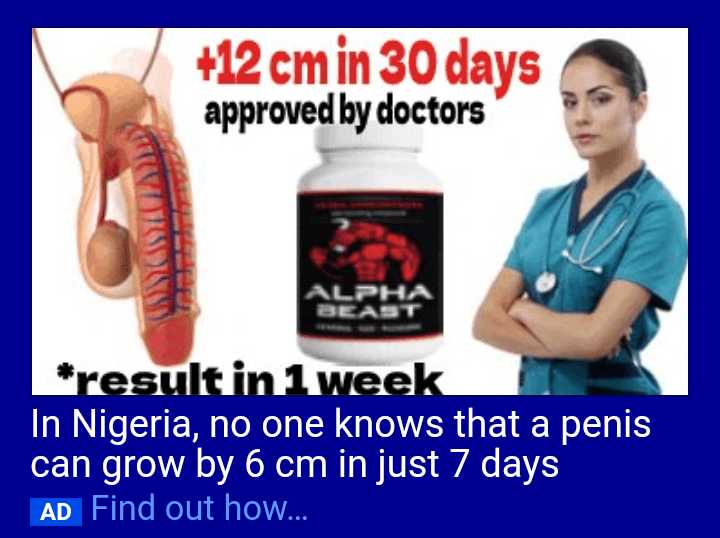 You May Also Like:
Conclusion
Apart from Nurisher, Viagra and Burantashi which has been scientifically proven to give strong erections, I do not know if others work. Though, the men I interviewed claim it works for them.
If you want to read more articles similar to what to drink to last longer in bed in nigeria, we recommend you visit our  Men's Health category. Share on your social networks and stay tuned for upcoming articles.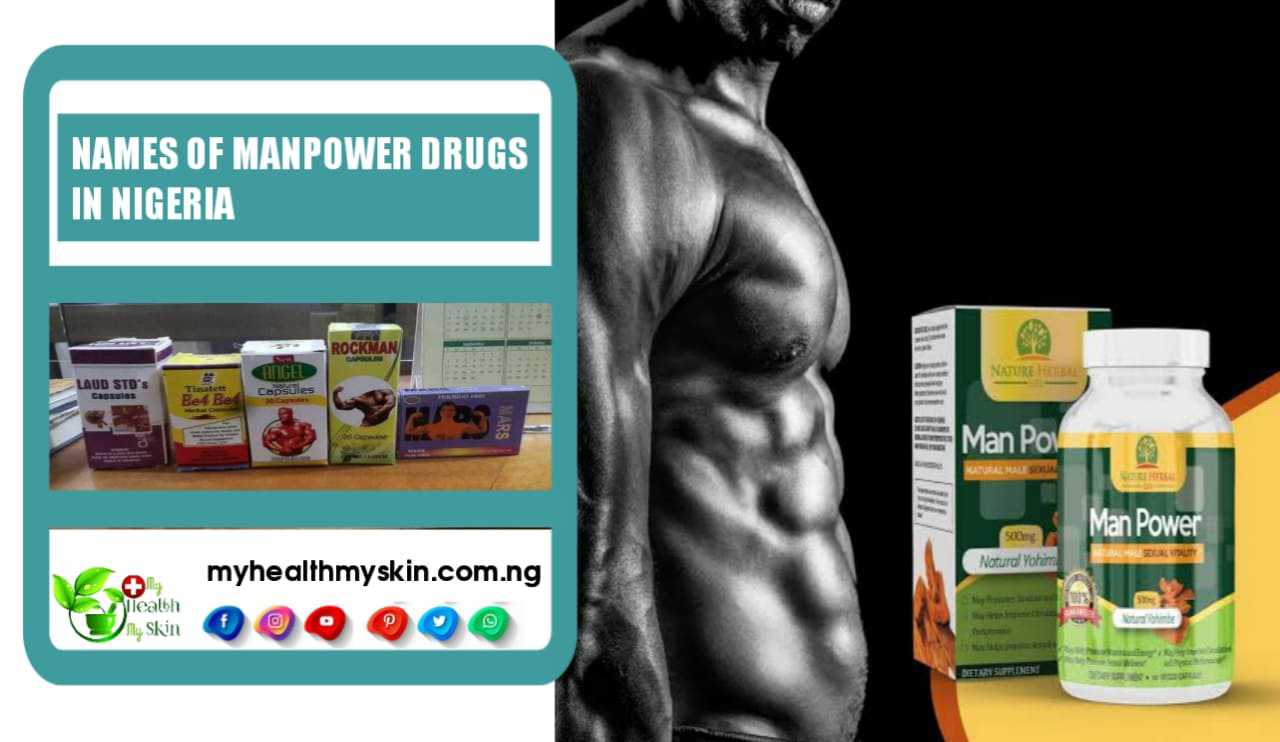 Do You Like This Post? Let Us Know By Commenting In The Box Below!