Which bread is good for weight loss? This is a question most people who want to lose weight would be interested in. Nutritionists recommend not to completely exclude bread from your diet, even for those who are on are trying to lose weight. The question is the quantity and which varieties to give preference to.
In fact, muffins, loaves and all breads made from wheat flour will leave their mark on the waist and hips, as simple carbohydrates are quickly broken down into glucose, which does not have time to be used up and accumulates in fat folds. Therefore, it is recommended to completely abandon such breads on a diet.
Read: Low Carb Diet – What Is It, How To Do It And What Are The Benefits
Which Bread is Good for Weight Loss?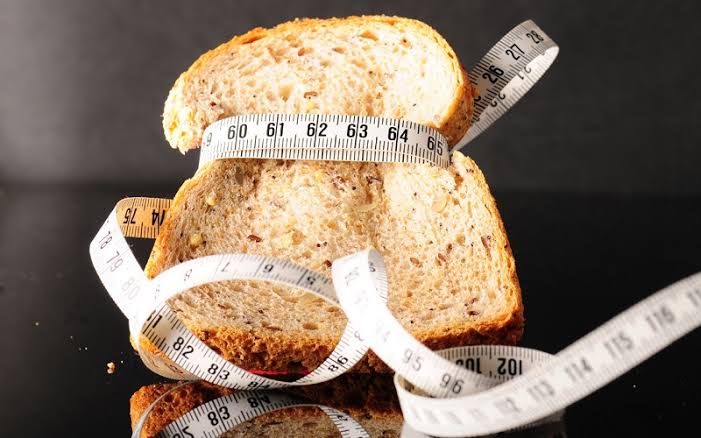 There are some types of bread that are low in carbohydrates and can help you lose weight. Although, carbs aren't the only problem in losing weight plans.
However, Bread is often the biggest enemy for people who wanting to lose weight.
Especially, eating processed high-carb such as white bread, white rice, potato product and sugar can increase your daily calories and derail your weight loss plan.
As mentioned earlier, there are still several types of bread that are good for dieters.
If you are running a diet program but never succeeding, the best way to diet is to regulate eating patterns, limit calorie intake that is adapted to daily activities, and stop the habit of eating foods that are high in fat, salt, and sugar. You also try to reduce your intake of carbohydrates, especially rice.
And as a substitute, you can use bread. But you have to be smart in choosing the bread available in the market.
Because most of the bread sold contains high carbohydrates. But for those of you who are on a diet and replace the consumption of rice with bread, it is better to choose these breads to maximize your diet:
Want to eat healthy? Then try gluten-free bread. If you want a gluten-free diet, then this bread is perfect. It is also better for those who want to lose weight.This bread is healthier than regular white bread. Many people think bread is fattening. But, healthy bread is naturally low in fat and high in fiber. These types of bread will help you live a healthy diet program.
Flaxseed bread is rich in selenium, potassium, and manganese. All these elements are important for a healthy diet. Flaxseed is also very high in fiber and essential fatty acids. The high fiber content provides a low glycemic index, while the high content of essential fatty acids helps the body absorb calories. Flaxseed, helps the body to burn calories faster, instead of storing them as fat.
FAQS
Read: Does Yodi Pills (Orji) Work Are Result Permanent For Weight Gain?
Conclusion
Losing weight needs not only to count calories, but also pay attention to the composition of bread. For example, the high calorie content of whole grain bread is neutralized by the high content of fiber, which plays an important role in digestion, but is not absorbed by the body.
Whole grain flour contains a lot of protein, B vitamins, mineral salts, carotenoids. The source of protein will be Ideal bread for men made from whole grain spelled flour.
However, it is important not only what kind of bread you eat when losing weight, but also its quantity. It is not recommended to consume more than 2-4 slices a day. And it is desirable to eat it only in the morning.
Green vegetables or leaf lettuce are a source of fiber, which will slow down the release of insulin.