According to research, it is possible to smoke lavender in a similar way to tobacco. People can grind dried lavender into small pieces that can be smoked. In fact, Lavender can be rolled into cigarettes, either alone or mixed with other herbs. Maybe even add tobacco, cannabis, or other spices.
Its smoky aroma is similar to fresh lavender but has a deeper, smoky aroma like incense. It also has a strong taste.
Some say that smoking lavender is safe and even healthy. No recent studies have shown that lavender have any benefits.
On the other hand, there are so much online articles that encourages people to smoke lavender which is not based on evidence, and claims of its effectiveness but, may be part of a marketing strategy to sell products. Can you smoke lavender? Continue reading to find out whether smoking lavender is good for cigarette smokers.
This well-known therapeutic herb is readily available and grows in many gardens around the world. Its rich aromas are due in part to the presence of the terpene linalool, which is also found in many varieties of marijuana. This terpene adds a truly delicious flavor to joints.
But lavender's role in joints goes beyond just flavor. The so-called "entourage effect" states that cannabinoids such as THC and CBD act in synergy with terpenes, enhancing the effects and altering the stoned.
It is said that smoking lavender could ease nervousness and insomnia, and can make the smoking experience smoother overall.
What's lavender?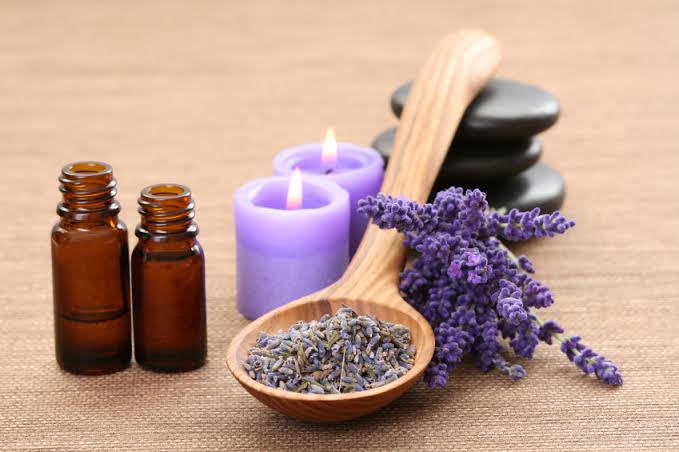 Lavender is therapeutic herb with a distinctive aroma that can be found in many air fresheners, clothing lubricants, and insect repellents. In addition, its very beautiful shape makes lavender flowers often used as accessories or decoration.
Lavender flowers are purple in color and look like grass at a glance. This flower is often treated as a personal plant by some people because it is very easy to care for. You can plant it in your yard or inside your house using pots. Its very soothing aroma makes lavender flowers also often used as an aromatherapy ingredient which can be used as a calming agent when it is difficult to sleep, digestive disorders, to depression.
Can you smoke lavender?
Lavender is known for its valuable properties – it plays an important role in aromatherapy and herbal medicine. It turns out that it can also be smoked – just like tobacco.
Some research suggests that lavender can help you sleep, relieve anxiety, headaches, help heal wounds, and can make the smoking experience smoother overall.
Are There Any Health Benefits To Smoking Lavender?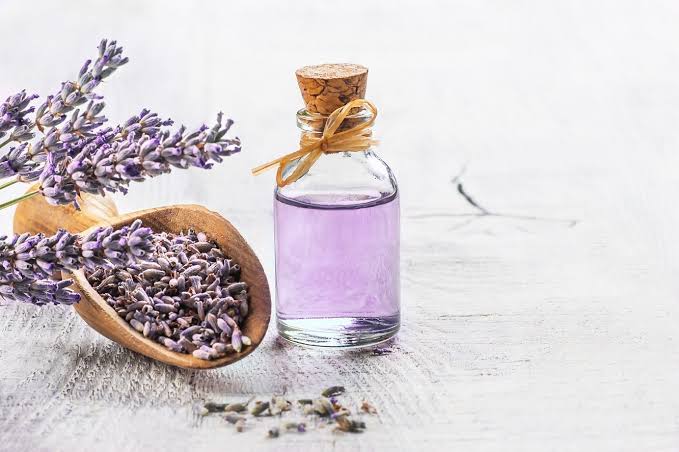 There is no scientific evidence showing that smoking lavender offers any health benefits.
Apart from smoking lavender, there is some evidence that using lavender essential oil may have some health benefits. A 2019 review notes that previous research has found that it can help with sleep, anxiety, headaches, and wound healing.
Some research suggests that lavender essential oil may fight certain infections. For example, a 2017 laboratory study found that lavender oil exhibited antibacterial properties in human cells. The oil kills or reduces the vigor of several potentially harmful species, including Escherichia coli and Staphylococcus aureus.
Although, smoking lavender allows a person to inhale small amounts of lavender essential oil with the smoke, but there is no scientific evidence to support this claims, and there are much safer ways to use the plant. For example, people can apply or diffuse essential oils instead. Some Benefits of lavender essential oils for health include:
Improve mood
Lavender oil has been known for a long time to have a calming effect and relieve anxiety. This oil is also able to improve the mood (mood).
Therefore, don't be surprised if after inhaling the aroma of lavender oil, your mood will get better, feelings of anxiety and anxiety will also decrease.
Make sleep better
Based on research, inhaling the aroma of essential oils while sleeping, including lavender oil, can make you sleep better. This oil is perfect for those of you who have sleep disorders, such as insomnia.
Lavender oil as a herbal sleeping pill has a calming effect and is believed to help the body produce melatonin, a natural hormone that plays an important role in regulating sleep.
Relieves headaches
As previously mentioned, inhaling lavender oil can have a calming effect. Besides being able to improve a bad mood, inhaling lavender oil can also help relieve headaches or migraines.
Alleviate the symptoms of skin disease
Lavender oil is known to have anti-inflammatory, antibacterial, and antiviral properties. These antibacterial and anti-inflammatory properties are believed to be able to treat acne-prone skin.
Not only that, lavender oil is also believed to relieve complaints of itching and dry skin due to eczema. In fact, lavender oil which is used as a mixture in a moisturizer is also believed to reduce wrinkles.
Relieve menstrual pain
Do you like to feel pain during menstruation? If so, you can try using lavender oil to relieve it. The reason is, one study said that smelling lavender for 30 minutes a day on the first three days during menstruation can help relieve menstrual pain that is felt.
Apart from being inhaled, lavender oil which is diluted with the right concentration and applied to the stomach can also help increase its effect in relieving menstrual pain, you know.
These are some of the health benefits of lavender oil. You can start trying to use this oil according to your needs. Even though it is known to have many benefits, not everyone is compatible with this one oil.
If while using lavender oil you experience certain complaints or appear itching, headaches, or even shortness of breath, you should stop using it and immediately see a doctor to get the right treatment.
Is smoking lavender better than tobacco?
Tobacco smoking puts your lungs at risk of exposure to all sorts of chemicals from the additives in cigarettes, as well as from the tobacco itself. No studies have verified or supported this claim.
However, can lavender replace tobacco as a cigarette ingredient? Research is still ongoing.
One of the benefits of lavender over tobacco is that it does not contain nicotine. Nicotine is a substance that causes addiction to tobacco.
What herbs can you smoke and what are the benefits?
Why limit yourself to making lavender joints? While this herb helps slow burn joints, its benefits end there. These herbs contribute to an even burn, and add their own unique effects and flavors. Enhance your joints with herbs that relax the mind, calm the body, and have some psychoactive effects.
Below, take a look at the best herbs you can smoke in joints. Read on to the end to find out how to make your own herbal blends.
Damiana
Damiana is an interesting herb with a great history. It was originally used by the Aztecs as a remedy for impotence, as it is said to have aphrodisiac effects and increases sexual drive and desire. It has also been used traditionally to treat headaches, depression, bedwetting, and constipation.
This herb has also been associated with a mild psychoactive effect, which is said to stimulate the user due to the presence of substances that could affect the nervous system and brain.
Rosemary
Rosemary is another well – known herb that is often found in many gardens and in many exquisite dishes. In addition to its great taste, rosemary is associated with cognitive improvement and memory, due to the active ingredients present in the plant. This aromatic herb might also help with inflammation and the immune system.
Catnip
Perhaps you have already seen catnip, or Nepeta cataria, in many videos on the internet, where cats eat this grass and soon after show strong psychoactive effects. This plant also produces some interesting effects in humans, although with a slightly less intensity. When mixed into a joint, it can offer a sedative effect, resulting in feelings of relaxation and stress relief.
Greengo
Greengo is a healthier alternative to tobacco, helping joints burn at a steady rate. This blend is a combination of papaya, mint, hazelnut leaves, and eucalyptus. Greengo does not contain nicotine and is not addictive. In addition, it produces less tar than tobacco.
Skullcap
Skullcap ( Skullcap, or Scutellaria lateriflora) is a great substitute for tobacco if you're looking for a smooth, relaxing high. This herb has traditionally been used to relieve anxiety, reduce nervous tension and stress. Thanks to this, it is an excellent plant to mix with indica varieties. There are many species of skullcap with different effects, so be sure to find the right one for you.
How To Make An Herbal Blend For Smoking
To appreciate the effects of the herbs mentioned above, we recommend trying them separately. But once you've decided which one is your favourite, why limit yourself to just one herb? By following a few simple guidelines, shown below, you can prepare your own herbal blends to make synergistic joints with a dream effect.
Formula For Herbal Blends For Smoking
Use this formula to achieve the perfect balance when making your herbal blends. A good mix should contain four different components:
Base Herbs: These herbs hold everything together. Use them in large amounts to give the mix some structure, as well as to help the joint burn slower and more evenly.
Action/Taste Herbs: A good mix will usually contain 1-3 action herbs. These contain phytochemicals, which are the basis of the effect of the mixture and provide a unique flavor to it.
Astringent herbs: add balance to the mix, and help round out the flavor and feel of the smoke.
Powerful Herbs – These herbs add a bit of power to the mix. Its potent phytochemicals add a nice touch when used in small but effective amounts.
Proportions
Now that you know the essential ingredients, let's talk about the proportions! Adding each herb in the desired amount will create a flavorful blend that will provide the desired effect. The ideal proportions of each component are shown below:
Basic herbs: 40%
Action/flavor herbs: 40%
Astringent herbs: 15%
Powerful herbs: 5%
Sample Herbal Blend Recipe
To help digest this information, we've created an example recipe using the 13 tobacco alternatives listed above. If you wish you can use this mixture to roll your joints, or it can simply serve as inspiration to make your own mixtures. With this recipe you will obtain a mixture of 500g, enough for a few puffs.
Herbal base (200g)
100 g mullein
100 g marshmallow root
Action herbs (200g)
100 g damiana
100 g of hops
Astringent herb
Powerful herbs (25g)
12.5 g catnip
12.5 g skullcap
Instructions
1. Get the herbs you are going to use.
2. Process each herb by removing the large stems, and grind the large pieces into a coarse powder.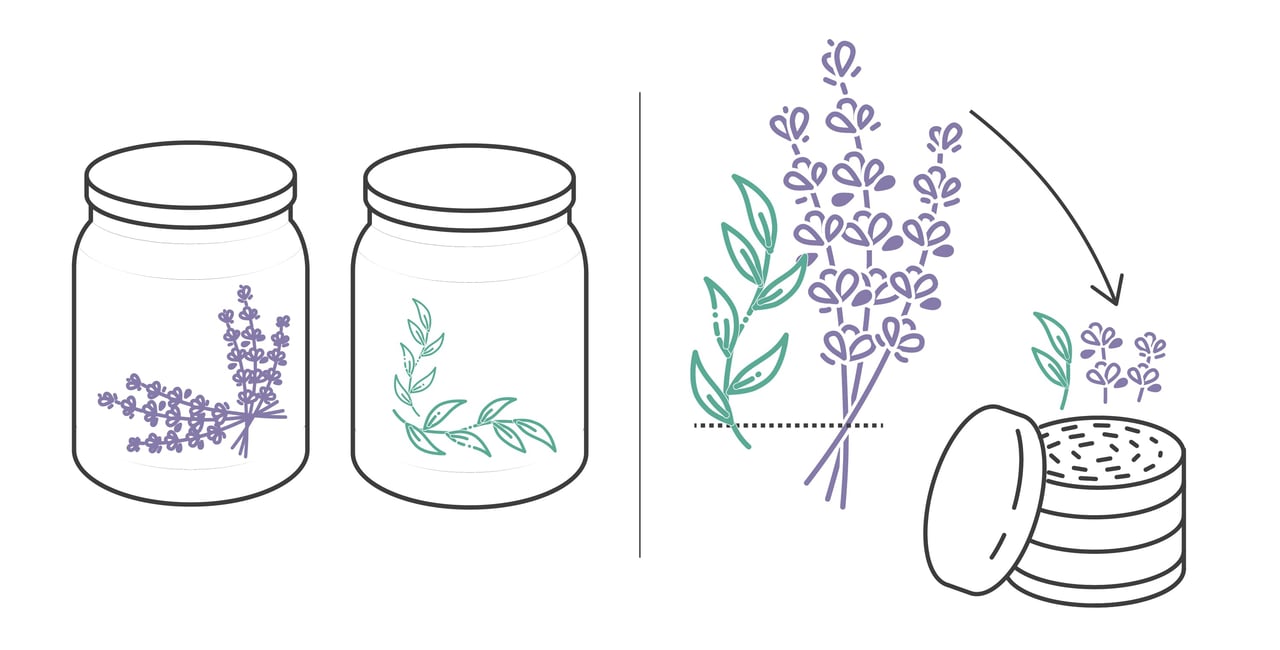 3. Weigh each herb using a precision scale.
4. Put the amounts of herbs in a large container or plastic bag, and shake vigorously for 30 seconds.
5. Open the container and mix the herbs for 30 more seconds, using your hands.
6. Pour the contents into a large, airtight glass jar, and store in a cool, dark place until you are ready to use it.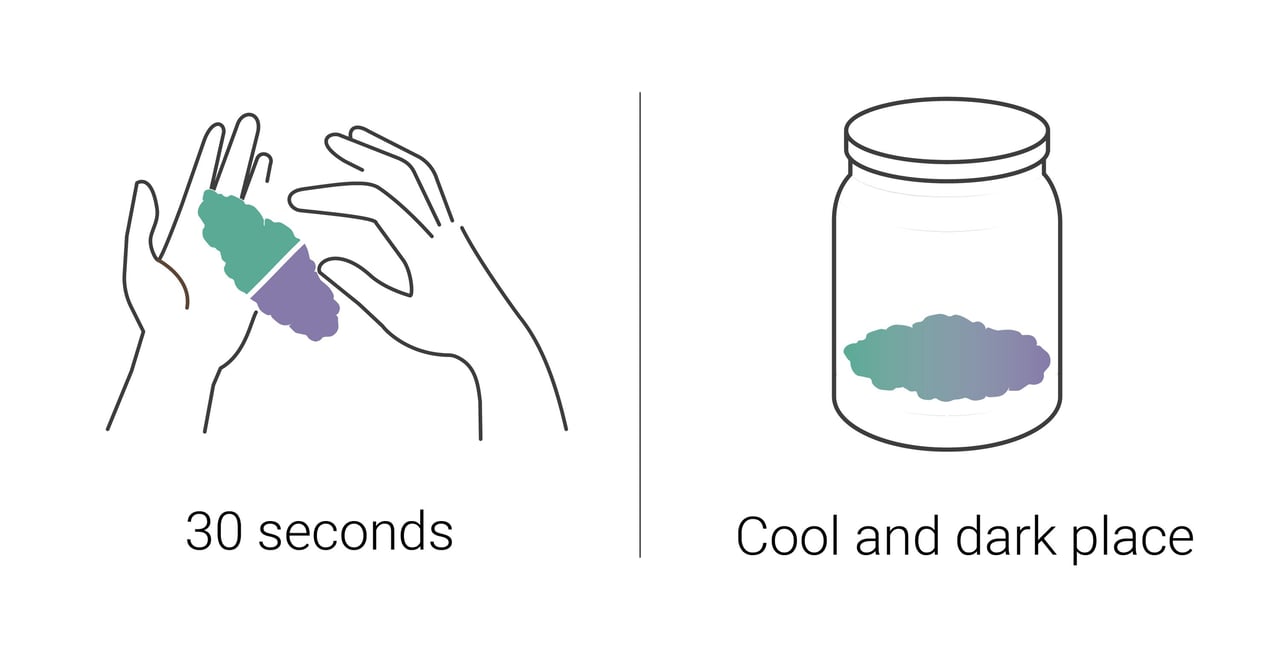 FAQs
Is smoking lavender bad for your lungs?
Smoking lavender can pose the same risks as other forms of smoking. These include an increased risk of lung cancer and breathing problems.
Can smoking lavender kill you?
Previous studies have shown that herbal cigarettes contain the same level of carbon monoxide as tobacco cigarettes.
Smoke of all kinds pollutes the air, and inhaling it is always harmful. Smoking any substance causes the formation of tiny particles and gases that enter the lungs.
These particles can irritate the lungs and cause damage over time. Some people smoke lavender instead of tobacco because they think it's a healthier choice.
Conclusion: Can You Smoke Lavender?
For people who want to quit smoking, nicotine-free herbal cigarettes can help. However, this does not mean that smoking lavender itself is good for health.
Exposure to smoke causes a number of negative health effects, including: Passive smoking of lavender cigarettes, but smoke inhalation can have similar risks, especially if you mix lavender with tobacco.
So, it is recommended that you stop smoking this plant and take advantage of its benefits in other ways.
However, there are several ways to use lavender safely. This oil can be enjoyed by inhaling its aroma, mixing it in a diffuser, and also applying it to the skin. To enjoy its aroma or taste, you can add fresh or dried flowers to teas and drinks, baked goods, or cooking spices.
We hope this article helped you find out whether smoking lavender is good for cigarette smokers. You may also want to learn 11 Top Herbs to Grow at home, or check out our All remedies category.
If you liked this article, then please share on your social networks and stay tuned for upcoming articles. You can also find us on Telegram and Facebook.